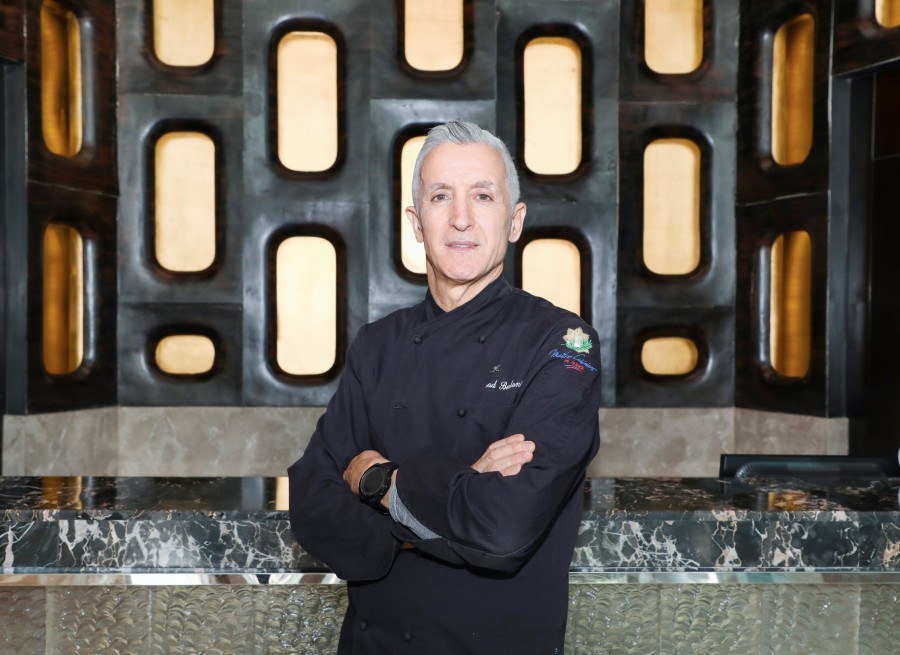 Grand Kempinski Hotel Shanghai is delighted to announce the appointment of Mr. Ménad Berkani as the new Executive Chef. In this role, Chef Berkani will oversee all menu creation and execution for the hotel's popular and award-winning food and beverage restaurants and catering facilities.
Chef Berkani's appointment was shared by Mr. Mark Kirk, the General Manager. "We are thrilled to welcome Chef Berkani to join Grand Kempinski Hotel Shanghai as our new Executive Chef and look forward to sharing his market-driven, locally inspired style of cooking with our guests," said Mr. Kirk.
In 1986, he began his journey at a Michelin restaurant – La Menandiere in France, and then worked for different Michelin restaurants for more than 10 years. After that, he went to Formula 1 Automobile – Renault Sports as a Head Chef, then became an Executive Sous-Chef of Le Méridien L'Habitation – Le Domaine. In 1999, Chef Berkani started as an Executive Chef at the German Embassy in Washington and then worked around the world in many of the top hotels. In 2015, he came to China to be a culinary director and joined Kempinski Hotel Taiyuan. From 2017 to 2019, Chef Berkani was the Executive Chef at St. Regis Shenzhen, before joining Grand Kempinski Hotel Shanghai; he was the Executive Chef of Niccolo Changsha from 2019 to 2023.
As Chef Berkani steps into his new role, he strives to bring guests innovative modern cuisine with a unique sensory experience, as well as interact with guests during upcoming events hosted at the hotel.?We believe his appointment will bring new energy and excitement to the cuisine at the Grand Kempinski Hotel Shanghai. "At my core, I want to give back to this profession what I've been given," said Chef Berkani. "I believe that people want to be included, understood and given the ability to grow. When you share knowledge and collaborate with your team, the whole is so much greater than the sum of all of its parts."
About Grand Kempinski Hotel Shanghai:
Grand Kempinski Hotel Shanghai is centrally located in the Lujiazui financial and trade section of the prestigious Pudong District and offers sweeping views of the Huangpu River and the Shanghai skyline. Grand Kempinski Hotel Shanghai has 686 rooms and suites, six restaurants and bars, as well as extensive banquet facilities for up to 720 guests.
It also has an oversized indoor pool, a spa and a state-of-the-art fitness centre on floor 30 with a panoramic view. Within walking distance of the Oriental Pearl Tower and only a short drive away from the Bund, the New International Expo Centre and luxurious shopping centres, the hotel has easy access to the well-known landmarks of Shanghai. Pudong and Hongqiao international airports can also be reached within 45 minutes.
-THE END-
Chief Editor: Charles? ? ? ? Date: 2023.9.26